IndoExcursions - vacations and travel
10 Days Indonesia Holiday Tour; Incl. Yogyakarta And Toraja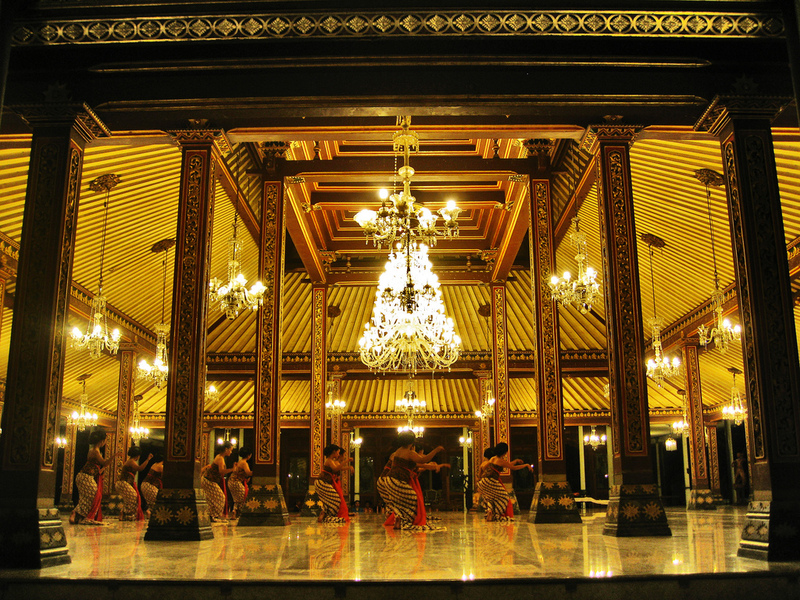 from $3,700* per person
10 Days
Year-round
Luxury accommodations

Exertion level: 3

Operator:

IndoExcursions

8 people max
Indonesia
Culture & Nature trips
Family & Friends trips
Sprawling across the equator for 5,000 kilometres, the 17,000 islands of Indonesia form one of the most evocative countries on earth. On this fascinating 10-Day Hosted Expedition, (limited to 8 participants) travellers embark on a intensely cultural journery to the islands of Java and Sulawesi. Highlights include visits to the towering temples of Central Java (Borobudur and Prambanan); and a 4-day exploration of the vibrant tribal culture of Tana Toraja, isolated for millenia in the highlands of Sulawesi.
The expedition is designed for discerning travellers seeking a seamless and luxurious journey, filled with intellectual experiences and rich in insider experiences.
Our carefully crafted tours include only the most outstanding accommodation partners, avoid the well-beaten path of traditional tour operators, and showcase a side of Indonesia you're not likely to discover on your own.
Locations visited/nearby
Borobudur , Yogyakarta , Toraja, Indonesia
0 testimonials about this trip.
1 testimonial about the provider, IndoExcursions:
Reviewer:

Ross Tremblay

located in

Toronto

,

Ontario

Canada

Me and my friend were looking to spend our holiday in a tropical spot. We decide that Indonesia is our destination. Then we start to look for all-in-one service and hassle-free arrangement. We found it!




We started to get in touch with them . . . and take their 27 days offer to visit Borobudur, Yogyakarta, Tana Toraja, Bali, Lombok and the superb Komodo-Flores liveaboard. More than words, IndoExcursions does the job! Well done!

5
Comments from Facebook
Special information
You need to form your own private group for this trip. It will be scheduled for a date you arrange with the provider. The itinerary here is just a sample.
Family oriented trip.
Centered around activities for grandparents and their grandchildren.
Offers some solo-only/singles departures.
Offers some women-only departures.
Itinerary
On Day 1, travellers make their way to JAKARTA, the Indonesian Capital, where we meet at a 5-star hotel for a Welcome Dinner and Orientation.
Wasting no time on Day 2, we fly to Central Java to visit the ancient TEMPLE OF BOROBUDUR. Looming out of a patchwork of bottle-green paddies and swaying palm tops, this colossal 9th-century relic is the world's largest Buddhist monument and a World Heritage Site. Like Angkor Wat in Cambodia, Borobudur makes the rest of Southeast Asia's spectacular sites seem almost incidental. IndoExcursions travellers receive special passes to stay on the Borobudur grounds outside of public visiting hours, which will allow us to watch the sun set over the enigmatic temple as the day comes to a close - a wonder to behold!
On Day 3, we awake early at Borobudur and watch the sun rise above the temple whilst enjoying a "picnic" breakfast" on a nearby hill. After breakfast, we drive through the Java countryside to our next destination, the CITY OF YOGYAKARTA ("JOGJA"). Ruled by a Sultan to this day, Jogja is the "cultural capital" of Java. Central to the island's artistic and cultural heritage, this is where Java's arts are at their brightest and its traditions at their most visible. After settling into our Jogja hotel, we visit several of the galleries that line the streets of the city and showcase the highest craftsmanship in Java.
On Days 4 and 5, we have 2 more days to explore the vibrant culture of Jogja. Highlights include the walled palace of the Sultan; the resplendent Prambanan Hindi Temple Complex, erected in the 9th century about 50 years later than Borobudur; and an outdoor evening performance of a centuries-old dance of the Javanese court, set against the stunning backdrop of Prambanan's main temple.
Early on Day 6, we board a small plane and fly to TANA TORAJA, a tiny mountainous region in the central highlands of the Island of Sulawesi. The indigenous people of Toraja lived in isolation for millennia. Cut off from the outside world, the Torajans developed highly-unique customs and traditions which have been the fixation of cultural anthropologists since the early 1970s. Overland vehicles await us when we touch down in Toraja, so we can immediately begin our exploration of this pulsating tribal culture. On days 7, 8 and 9, we have 3 more days to explore the sites, villages and stunning scenery of Tana Toraja with our native Torajan guides. A true mecca for travellers!
After 4 days in Tana Toraja, we enjoy a farewell dinner together, and, on Day 10, we fly back to our original entry points in Indonesia.
This "insider journey," is filled with unique access that you simply couldn't discover on our own. Our native guides will take us off the well-trodden path to intricately carved temples rarely visited by tourists and to villages where locals prepare us meals while excited youngsters perform ritual dances . . . to places that showcase the true essence of Indonesia.
More information from IndoExcursions: