Austin-Lehman Adventures
In business since 1975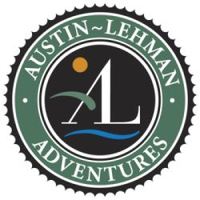 With a legacy going back over 35 years, we've been sharing our love of adventure with our guests. Our longtime insider's knowledge and extensive contacts in each destination allow us to offer cultural and artistic experiences and encounters that give our guests a much more in-depth feel for the local people and their way of life.

Smaller is indeed better.
The owners whose names are on the door at Austin-Lehman Adventures are intimately involved with our day-to-day operations. You'll even get personal attention right from the owners - the way a small and caring company should act and feel. There are just 12 guests on our adult trips and 18 on our family adventures. This affords each traveler a much more intimate and authentic experience and our guest-to-guide ratio is never more than 6:1. You'll enjoy swapping stories and laughter with our guides and they will too. We've also created special itineraries for our adventures which are more appropriate for families, solo adventurers and adults-only. Our Custom Trip Experts will happily help you plan every aspect of your trip with us.
Address
PO Box 81025
Billings, MT
59108 USA
Website(s):
Testimonials (3)
Reviewer:

Ron & Sandy Kelly

located in

Springboro

,

OH

USA

Every trip we go on with ALA we think is the best and there are no way you guys can top it and then we go on another and you do! You proved to us again that ALA is the best in luxury active travel.

5

Reviewer:

Bill & Anne Wentz

located in

Naperville

,

IL

USA

Probably the best vacation we have been on. Guides were fantastic. This trip was over the top!

5

Reviewer:

The Langford Family

located in

Mt. Pleasant

,

SC

USA

We loved our guides! I have been on trips with other tour companies...these three were hands down the nicest, best guides ever!

5
Leave a comment using Facebook
This operator has not posted any deals at this time.
Prominent affiliations & awards
Adventure Travel Trade Association
Our commitment to sustainable travel
Responsible Travel

Travel provides the unique opportunity to broaden our horizons, experience the extraordinary, and understand our own place in the world in more meaningful terms. In partnership with Sustainable Travel International (STI), the leading internationally recognized non-profit dedicated to sustainable tourism development, Austin-Lehman Adventures (ALA) is committed to expanding and enhancing our efforts to support environmental conservation, preserve cultural-heritage and contribute to local economic development.
Conservation Education
ALA has been dedicated to promoting educational and experiential opportunities for nearly 35 years. By exposing adults and children to the wonders of the world, we wish to help foster the next generation of citizens who care about the future of our planet. Our approach is to educate our guests about the history and culture of the places we visit while raising their awareness of conservation issues and meeting the local people who are addressing them.
3 most popular Trips (out of 26 total)
Vancouver International Airport, BC, Canada for 6 Days • from $2,198* per person

Operator: Austin-Lehman Adventures

Offered July, August: Whistler wows with wildflowers, whitewater, wilderness and wildlife... say that five times fast! Austin-Lehman's six-day Whistler family adventure is oodles of fun for everyone. Hike through massive cedars and hemlock rainforest in Alice Lake Provincial Park … 1 testimonial & more

| | |
| --- | --- |
| Exertion level: | 5/7 |
| Accommodation: | Boutique |
| Max group size: | 12 people |
| Must form own group? | No |

Cape Town Airport, South Africa for 11 Days • from $6,998* per person

Operator: Austin-Lehman Adventures

Offered February, July, September: Soak up the friendship and expertise of homegrown guides on this exciting family-friendly adventure that begins in the thriving metropolis of Cape Town and ends in the wildlife-rich greater Kruger National Park. Ride a tram up… more

| | |
| --- | --- |
| Exertion level: | 4/7 |
| Accommodation: | Boutique |
| Max group size: | 12 people |
| Must form own group? | No |

Airport near Versailles, France for 8 Days • from $3,698* per person

Operator: Austin-Lehman Adventures

Offered June, July, September: Retrace the footsteps of King Charles VIII, Catherine de Medici, Leonardo da Vinci and Joan of Arc as you indulge in rich history, charming villages and world-class cuisine of la Loire. Kick-start your day with a… more

| | |
| --- | --- |
| Exertion level: | 4/7 |
| Accommodation: | Boutique |
| Max group size: | 12 people |
| Must form own group? | No |
Is Austin-Lehman Adventures your company? Register to get access.
You can get access to the Trips listed on TravelDragon, allowing you to add/edit your products. Register to get access if you'd like to add or edit Trips for Austin-Lehman Adventures.