In business since 2009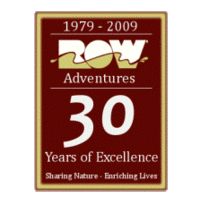 The heritage of ROW International began when Peter Grubb and his fiancée Betsy Bowen invited guests to join their honeymoon aboard a yacht in Turkey in 1984. Peter and Betsy personally led dozens of yacht trips in Turkey, Greece and Croatia in the 1980s, later expanding their offerings to include Alaska and British Columbia. Since then, ROW International has taken hundreds of guests on yachting, cruise and adventure trips all over the world.
From the beginning, our goal was to provide an uncommon level of personal service. Our philosophy is one that puts the enjoyment of our guests above all else. We've discovered that in order to keep the adventure alive for you, we need to keep it alive in ourselves. This has led us to new activities and destinations. From a humble beginning with trips on two Idaho rivers, we now offer adventure vacations around the world through ROW International and trips on more than a dozen US rivers in Idaho, Montana and Oregon through ROW Adventures.
In 2005, we further expanded our horizons, building our new River Dance Lodge offering vacationing couples and families the best in wilderness lodge-based recreation and R&R with activities including kayaking, rafting, horseback riding and terrific fishing and local cultural events.
We know, when surrounded by heaven-spiraling mountains, soul-stirring skies and the cathedral-silence of a deep river canyon, we all can share the same sense of wonder and magic. These moments affirm life and rejuvenate our very soul. This is the heart of our company, taking people to places where self-discovery is possible. We see it in the eyes of our guests on our ROW International adventures. Eyes begin to sparkle. Laughter returns. Spirits change. In this, we find our fulfillment. Our campfire is lit. Please come and share the warmth.
Peter Grubb and Betsy Bowen,
Owners
ROW Inc.
Address
P.O. Box 579
Coeur d'Alene, ID
83816 USA
Website(s):