EcoCircuitos Panama
In business since 1999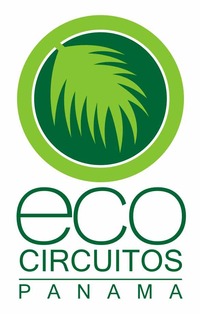 EcoCircuitos Panama is a locally owned tour operator and DMC committed to the development of sustainable tourism, providing distinct responsible travel options throughout the Republic of Panama since 1999.
It offers unique tailor made itineraries and programs that put conservation and sustainability at the forefront of its products, EcoCircuitos Panama (www.ecocircuitos.com ) offers an array of travel options to unique destinations across the country. Activities include but are not limited to: hiking, birding, surfing, biking, cultural exchanges and educational programs. EcoCircuitos Panama also offers extension programs to other Latin American countries through its network of LATP (www.latintp.com). In addition EcoCircuitos Panama is a founding member of Panamanian Association of Sustainable Tourism (APTSO), which promotes sustainability through local tourism.
Address
Albrook Plaza, No. 31
Albrook, Panama
Panama
Website(s):
Testimonials (3)
Reviewer:

Barry Slaughter

Hola, Yesenia

All four of us are back at our respective homes now, and we wanted to let you know that we were very pleased with the service provided by EcoCircuitos this trip. Our drivers were always very prompt, so every day started on time, and we always felt safe in their care. Park Eden and Los Establos were, as expected, excellent accomodations in all respects.

All of our guides were very knowledgable about their activities, and they were very pleasant fellows, as well. We got the trip off to an excellent start with Jose's tour of Casco Viejo, Panama Vieja and El Valle's attractions. We also found the Embera Encounter to be especially interesting and enjoyable, and would like to thank Jose for his excellent information about them and the area.
I'm sure Jim and Cheri would also like me to thank you once again for taking care of their extra luggage while we were in Boquete.
I will go to your web site, and if there is a place for customers to give you feedback that others may see, you may be sure my comments will be very, very positive.

Thanks,

5

Reviewer:

Anita Meyers and family

Hi Annie,

I wanted to thank you and your staff for our wonderful day tours. D'Angelo and Joshua were delightful, professional and informative. My family greatly enjoyed all that we learned and saw and aside from the hundreds of photos we took I am happier to say that we take away great memories of Panama. Again, with much thanks and wishes for a wonderful new year.

5

Reviewer:

Mary and Cleve MacKenzie

Yesenia and Itzel,

We have just returned to the USA and I just wanted to thank you once more for all of your assistance. We had a great time, which is greatly attributed to all or your help and dedication. Thank you once more.


5
Leave a comment using Facebook
This operator has not posted any deals at this time.
Prominent affiliations & awards
The International Ecotourism Society
Adventure Travel Trade Association
Other affiliations & awards
EcoCircuitos is also affiliated with International Gay and Lesbian Travel Association (IGLTA), Latin American Travel Association in the UK (LATA), Panamanian Association for Sustainable Tourism (APTSO)
Our commitment to sustainable travel
Our Philosophy
Using local resources when you travel is one of the key essentials of responsible tourism. Tourism should support the local communities to sustain themselves, it can also encourage them to value their cultural traditions. EcoCircuitos Panama is a tour operator that strongly believes that tourism is an effective tool for conservation and social development. All the programs that we organize reflects upon our philosophy of minimal environmental impact and respect of our local culture.

As a local and sustainable tour operator we understand the importance of protecting Panama's environment. The itineraries and tours that we organize are for small groups in order to have minimal environmental impact in the diverse areas and national parks we visit. These groups are attended by specialist guides who are able to interpret not only the information about an area, but their role as visitors to the area and how they may get involved to contribute to protected areas and to respect the local and indigenous communities. We are partners with local non-profits organizations as: Fundación Avifauna that promotes birds habitats and conservation in Soberania National Park; MARVIVA that promotes the conservation of Panama marine biodiversity and we focus efforts in education in the pearl archipelago and the gulf of Chiriqui. We collaborate with them increasing the level of education amongst our travelers and making them more enthusiastic agents of conservation.

We encourage active participation and involvement of local communities in the development, operation and monitoring of tourism activities. Our company encourages channeling a part of our revenues towards supporting the conservation and sustainable use of Panama's biodiversity. We are committed the conservation of protected areas, education and local community development . EcoCircuitos actively participates with local organizations and local communities to promote good practices in ecotourism. We strongly believe in the concept that travelers are also conservationist and can help contribute to the benefits of the local communities and their environment.

EcoCircuitos realizes that it has a significant role in supporting local economies through the form of responsible tourism. By choosing to work with local communities and guides we realize we are providing jobs that can create positive awareness and appreciation of the area or region. EcoCircuitos contributes a portion of its profits to different local NGOs and national organizations such as CASA ESPERANZA, el Centro Pastorial de Santa Fe del Darién, Fundación Ofrece un Hogar and MARVIVA to support the education and conservation.
Enhancing travelers experience with the local Panamanian talents
3 most popular Trips (out of 11 total)
Panama City, Panama for 12 Days • from $3,378* per person

Operator: EcoCircuitos Panama

Offered Year-round: The Republic of Panama is an ideal place for bird watching and nature observation with more than 950 species of birds, 1,500 species of trees and over 7,000 vascular plants. This is more than what can… more

| | |
| --- | --- |
| Exertion level: | 4/7 |
| Accommodation: | Boutique |
| Max group size: | 12 people |
| Must form your own group? | Yes (custom departure). Price based on group size. |

Panama City, Panama for 1 Days • from $225* per person

Operator: EcoCircuitos Panama

Offered Year-round: The San Blas Archipelago and surrounding sea are the main attractions in Guna Yala—an indigenous comarca (autonomous territory) stretching for more than 200 km (120 miles) along Panama's northeast coast. The comarca is composed of a… more

| | |
| --- | --- |
| Exertion level: | 3/7 |
| Accommodation: | Comfort |
| Max group size: | 12 people |
| Must form your own group? | No |

(Sorry, the provider has not posted a picture for this one.)

Panama City, Panama for 8 Days • from $3,102* per person

Operator: EcoCircuitos Panama

Offered Year-round: A one-week honeymoon adventure to explore the diverse country of Panama. Relax at the luxurious Villa Camilla Boutique Hotel, a four star boutique hotel with ocean views, located in a corner of Panama's Azuero Peninsula. Guests… more

| | |
| --- | --- |
| Exertion level: | 3/7 |
| Accommodation: | Boutique |
| Max group size: | 12 people |
| Must form your own group? | Yes (custom departure). Price based on group size. |
Is EcoCircuitos Panama your company? Register to get access.
You can get access to the Trips listed on TravelDragon, allowing you to add/edit your products. Register as a provider if you'd like to edit these Trips and become a member of TravelDragon.