Mountain Lodges of Peru
In business since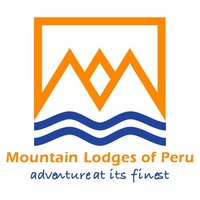 At Mountain Lodges of Peru, our goal is to provide our guests with all the service, comfort and safety they need to be able to freely explore and enjoy nature, culture, history and like-minded souls freely.

We are specialists in the mountains. For more than 10 years, we have had the privilege to host guests at our mountain lodges with top quality service. Our first lodge experience, Vinak Lodge (located approximately 4 hours from Lima in the coastal mountains of Yauyos), is a good reflection of our philosophy: true comfort & true service, amidst true adventure.
Address
Mountain Lodges Of Peru
USA
Website(s):
Leave a comment using Facebook
This operator has not posted any deals at this time.
Prominent affiliations & awards
Adventure Travel Trade Association
most popular Trips (out of 1 total)
National Geographic Tour of a Lifetime 2010/2011

Cusco Airport, Peru for 7 Days • from $2,990* per person

Operator: Mountain Lodges of Peru

Offered March-December: We have created an adventure in which you will be able to experience Peru at its best and like never before: trekking from lodge to lodge, enjoying the comfort and service of 4 top quality mountain… more

Exertion level:

5/7

Accommodation:

Boutique

Max group size:
12 people
Must form your own group?
No
Is Mountain Lodges of Peru your company? Register to get access.
You can get access to the Trips listed on TravelDragon, allowing you to add/edit your products. Register as a provider if you'd like to edit these Trips and become a member of TravelDragon.