Eco-Librium Sustainable Adventures - vacations and travel
Brazil Active Adventure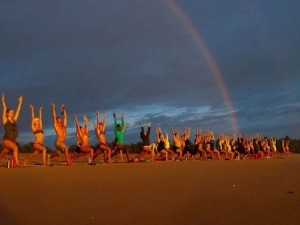 Rio airport, rio de janeiro, brazil
Active & Adventure trips
Our innovative Brazil Active Adventure allows you to enjoy all that adventure travel has to offer with an extra focus on fitness.
Highlights:

Visit Salvador and the beautiful beach town Itacare on the Bahian coast
Professional Yoga, Jiu Jitsu, Surf, Stand up paddle board, Samba, and Capoeira teachers
Certified Adventure Guides
Explore the beaches of Brazil
Hike and bike through the Mat Atlantic forest
Learn to Surf and Capoeira
Visit a community cultural program in Bahia
Raft, zip line , snorkel and cliff jump
Expeditions to local islands
Extra days in Rio de Janeiro, Pantanal, or Foz de Iguazu available


Locations visited/nearby
Brazil, South America
Comments from Facebook
Itinerary
Day 1 Thurs Sept 20th: Arrival day in Salvador. You will be picked up at the airport and transferred to your hotel
Day 2 Fri Sept 21st: City tour of Salvador in the morning and ferry boat and transfer to Art Jungle Eco-lodge and Spa artjungle.com.br/english/ in the late afternoon.
Day 3 -10 Sept 22nd-29: There will be yoga and meditation offered each morning on our yoga platform that overlooks the Mat Atlantic Jungle, Rio das Contas, and the Ocean. This will be followed by breakfast and then adventure for the day. If you are coming with the intension to train specifically in a Jiu Jitsu/Capoeira/Surf/ or Yoga program than you will have at least one session a day pertaining to your activity, sometimes two. These will be programmed with different eco adventures like hiking, canoeing, biking, rafting, stand up paddle board, and or you can take an afternoon and relax in our Jungle Spa that offers a variety of therapies including a variety of massages, a healing sauna, pool , and Tibetan meditation structure. There will also be expeditions to nearby Islands to surf and snorkel.
Day 11 Sept 30: Final day. You will either be transferred to Salvador or if you choose to do our Rio, Falls Iguazu and/or Pantanal add on trips, you will be transferred to the Ilheus airport.
More information from Eco-Librium Sustainable Adventures :