IndoExcursions - vacations and travel
12 Days Bali Tour, Including Lombok Tour And Gili Getaway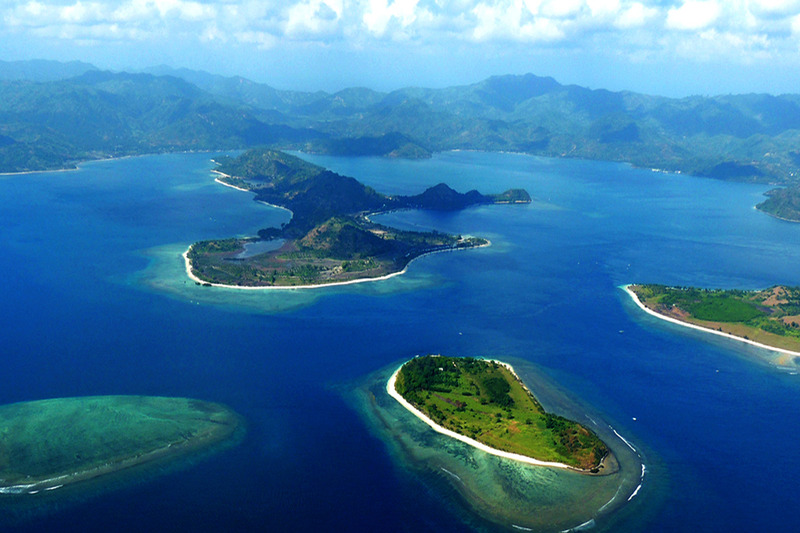 from $4,440* per person
12 Days
Year-round
Luxury accommodations

Exertion level: 3

Operator:

IndoExcursions

8 people max
Indonesia
Culture & Nature trips
Family & Friends trips
The mere mention of BALI evokes thoughts of paradise : magnificent vistas; looming volcanoes; terraced rice fields tripping down hillsides; elaborate temple ceremonies; enchanting traditional dances; and gamelan music played island-wide.
The Island of LOMBOK, Bali's neighbor to the east, is synonymous with 'relaxation,' blessed with white sandy beaches, spectacular tropical reefs, exquisite marine life, vivid sunsets, wonderful beach resorts . . . everything you dreamed of for your tropical holiday!
This 12-day, Hosted Tour (limited to 8 participants) is designed for discerning travellers seeking a seamless and luxurious journey, filled with intellectual experiences and rich in insider experiences.
Our carefully-crafted tour includes the most outstanding accommodation partners, avoids the well-beaten path of traditional tour operators, and showcases a side of Bali and Lombok that you're not likely to discover on your own.
Locations visited/nearby
Bali , Lombok , Denpasar, Indonesia
0 testimonials about this trip.
1 testimonial about the provider, IndoExcursions:
Reviewer:

Ross Tremblay

located in

Toronto

,

Ontario

Canada

Me and my friend were looking to spend our holiday in a tropical spot. We decide that Indonesia is our destination. Then we start to look for all-in-one service and hassle-free arrangement. We found it!




We started to get in touch with them . . . and take their 27 days offer to visit Borobudur, Yogyakarta, Tana Toraja, Bali, Lombok and the superb Komodo-Flores liveaboard. More than words, IndoExcursions does the job! Well done!

5
Comments from Facebook
Special information
You need to form your own private group for this trip. It will be scheduled for a date you arrange with the provider. The itinerary here is just a sample.
Family oriented trip.
Centered around activities for grandparents and their grandchildren.
Offers some solo-only/singles departures.
Offers some women-only departures.
Itinerary
Join us for a 12-day, cultural exploration of 2 of Indonesia's most exotic Islands : BALI and LOMBOK.
For many, BALI is the very definition of tropical paradise : magnificent vistas, looming volcanoes, lush green forests and terraced rice fields tripping down hillsides. But Bali is so much more than this.
It's the extraordinary richness of the Balinese culture - it's the "essence" of Bali - that sets it apart from any other island in the world. From the flower-petal offerings placed everywhere, to the processions of joyfully-garbed locals shutting down roads, to the elaborate temple ceremonies, to the enchanting traditional dances, to the otherworldly gamelan music played island-wide, almost everything in Bali has spiritual meaning and leaves you with a lasting impression of reverence, peace and tranquility.
Over 7 days, your native Bali tour guides will take you off the well-trodden path for a true "insider journey" across Bali. This Hosted Journey (limited to 8 travellers), is filled with unprecedented behind-the-scenes opportunities that reach far beyond the predictable stuff, offering unique access that you simply couldn't plan on your own. You'll journey to intricately carved temples rarely visited by tourists; you'll stop at villages where locals will prepare you meals while excited youngsters perform ritual dances . . . you'll experience "authentic Bali" and discover the true essence of the "Island of the Gods."
After 7 Days of activity on Bali, it will be time for a "Beach Vacation." So, on Day 8, you'll take a 30-minute flight to the Island of LOMBOK, just a flying fish skip off the east coast of Bali.
When IndoExcursions Travellers arrive in LOMBOK after visiting Bali, we tell them, "Exhale and stretch out a little. You're in Lombok now." (For all its charms, Bali has an 'intensity' that simply doesn't exist on Lombok.) Unlike it's superstar neighbour, Lombok is synonymous with 'relaxation.'
Lombok (together with its lesser 3 islands, known collectively as the Gilis) is blessed with white sandy beaches, spectacular tropical reefs, exquisite marine life, vivid sunsets, wonderful beach resorts . . . everything you dreamed of when you planned your tropical holiday!
In addition to its beach-fringed coast, Lombok's lush forested interior is home to Indonesia's second-highest volcano, Mount Rinjani, and, at the foothills of Rinjani are some of the most serene waterfalls in the archipelago. It's our habit to encourage IndoExcursions Travellers to take a (moderate) hike to the base of Rinjani to catch a glimpse of at least one of these exquisite waterfalls . . . but, if you decide to stay behind and chill out at the beach, we'll understand. After all, you're in Lombok.
On Day 12, with your body tanned and your reading caught up, you should be good and ready for your flight back to Bali and on to your home-country.
We hope you'll join us for this vacation of a lifetime!
More information from IndoExcursions: