IndoExcursions - vacations and travel
11 Days Lombok Tour And Komodo Island Tour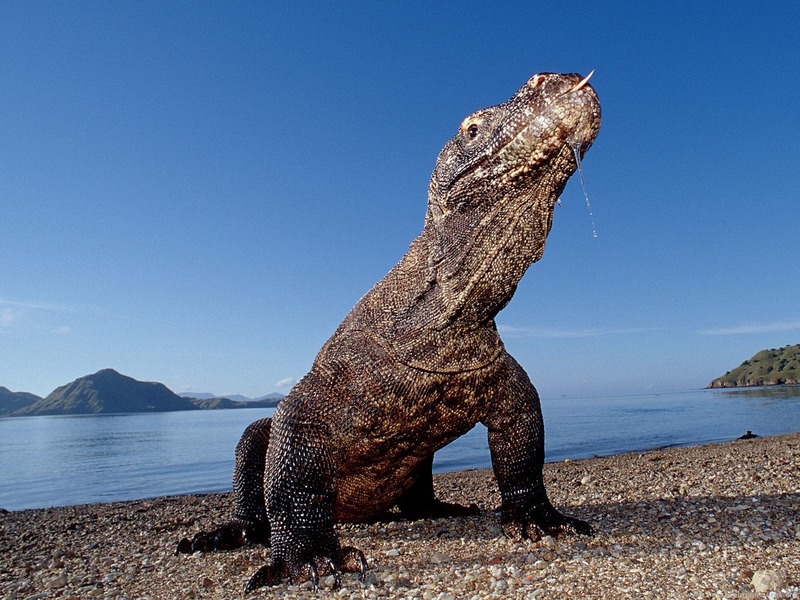 from $4,070* per person
11 Days
Year-round
Luxury accommodations

Exertion level: 3

Operator:

IndoExcursions

8 people max
Indonesia
Culture & Nature trips
Family & Friends trips
Dreaming of a tropical holiday?
This 11-day journey (limited to 8 guests) starts on the Indonesian Island of LOMBOK. Blessed with white sandy beaches, spectacular tropical reefs and marine life, vivid sunsets, and wonderful beach resorts . . . Lombok is the very definition of 'relaxation.'
After 5 days in Lombok, we'll fly you to the Island of FLORES, where IndoExcursions' large and luxurious phinisi ship - a magnificent traditional Indonesian sailing vessel with "mile-high" sails - will be waiting in a harbour, ready to set sail for the famed KOMODO ISLANDS.
You'll spend 4 glorious days sleeping in opulent quarters and eating meals prepared by a private chef, whilst snorkeling on pristine white beaches; exploring island coastlines in search of the famed Komodo Dragons; and gliding through crystal blue waters teeming with dolphins, green turtles, giant mantarays and more marine life than anywhere else on earth.
The ultimate tropical vacation!
Locations visited/nearby
Lombok , Flores , Labuan Bajo , Komodo National Park, Indonesia, Labuan Bajo, Lombok, Flores, Southeast Asia
0 testimonials about this trip.
1 testimonial about the provider, IndoExcursions:
Reviewer:

Ross Tremblay

located in

Toronto

,

Ontario

Canada

Me and my friend were looking to spend our holiday in a tropical spot. We decide that Indonesia is our destination. Then we start to look for all-in-one service and hassle-free arrangement. We found it!




We started to get in touch with them . . . and take their 27 days offer to visit Borobudur, Yogyakarta, Tana Toraja, Bali, Lombok and the superb Komodo-Flores liveaboard. More than words, IndoExcursions does the job! Well done!

5
Comments from Facebook
Special information
You need to form your own private group for this trip. It will be scheduled for a date you arrange with the provider. The itinerary here is just a sample.
Family oriented trip.
Centered around activities for grandparents and their grandchildren.
Offers some solo-only/singles departures.
Offers some women-only departures.
Itinerary
Join us for an 11-day, hosted journey (limited to 8 travellers) to Indonesia's exotic Island of LOMBOK and the KOMODO ISLANDS.
LOMBOK is Bali's much less renown neighbor to the east, and, unlike it's superstar neighbour, it's the island-of-choice for those seeking 'relaxation and serenity.' Lombok (together with its lesser 3 islands, known collectively as the Gilis) is blessed with white sandy beaches, spectacular tropical reefs, exquisite marine life, vivid sunsets, wonderful beach resorts . . . everything you dreamed of when you planned your tropical holiday!
In addition to its beach-fringed coast, Lombok's lush forested interior is home to Indonesia's second-highest volcano, Mount Rinjani, and, at the foothills of Rinjani are some of the most serene waterfalls in the archipelago. It's our habit to encourage IndoExcursions Travellers to take a (moderate) hike to the base of Rinjani to catch a glimpse of at least one of these exquisite waterfalls . . . but, if you decide to stay behind and chill out at the beach, we'll understand. After all, you're in Lombok.
After 5 days of R&R on Lombok, you should be well-tanned and caught up on your reading. So, on Day 6, we'll take a short flight to the Island of FLORES and check into a beach resort in Labuan Bajo (the Island capital), where we'll watch the sun set over the infamous KOMODO ISLANDS just west of Flores.
Early on Day 7, we'll make our way to the Labuan Bajo port and board IndoExcursions' large and luxurious phinisi ship - a magnificent traditional Indonesian sailing vessel. With 8 IndoExcursions travellers onboard, a private chef, and a full staff, we'll set sail for the KOMODO ISLANDS - a UNESCO-protected World Heritage Site and home to the famed Komodo Dragon, the world's largest monitor lizard.
For 4 glorious days, we'll sail the azure waters of the Komodo Islands - an area boasting the greatest marine biodiversity on earth, 25 percent of the world's coral reef, and 3,500 of the world's 4,500 reef fish species. During our voyage, you may snorkel on pristine sandy white beaches in the hope of encountering dolphins, green turtles and giant mantarays; or explore the island coasts in search of Komodo Dragons; or, if you prefer, you may spend the entire 4 days relaxing in a lounge chair on deck with a margarita in hand. All this, whilst enjoying world-class meals and accommodations on a truly luxurious sailing vessel. What's not to love?
On Day 10, upon returning from our 4-day cruise, we'll spend a final night in Labuan Bajo, enjoying a sumptuous farewell dinner together before going our separate ways the following morning.
We hope you'll join us for 11 days of friendship and conversation . . . and the adventure of a lifetime!
More information from IndoExcursions: