Compass Expeditions
In business since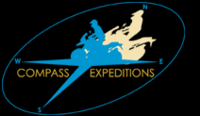 This 14 day ride takes in some of South America's most iconic sights. Riding through this captivating and dazzling country will provide riders with a lifetime of memories. Brasil is home to the greatest waterfalls in the world and one of the most spectacular settings for any city, Rio de Janeiro, in between these two destinations is stunning coastal rides, incredible twisties, wonderful Germanic towns and temperate Rainforests. Rated yet again by our crew as the best riding to be had in South America, and that's saying something! this is an experience rich ride, don't delay in booking as places are very limited

Experience some of the best that Brazil has to offer starting in the magnificent Rio do Janeiro, with its spectacular beaches, world famous scenery and vibrant nightlife. We then transfer to our ride base in Penedo and begin the motorcycle tour, riding south and along one of the world's most scenic coastal rides, the Costa Verde. We will visit wonderful colonial towns, enjoy chilled coconuts on the beach, dine in seafood restaurants and spend a day out, sailing amongst the islands and bays that dot this magnificent coastline. Turning inland we will visit the Germanic village of Blumenau and ride the amazing Serra do Rio do Rastro before visiting Brazil's highest city of Sao Joaquim. You will see the plume of mist long before you see the 275 separate falls that make up the greatest waterfalls on earth, Foz do Iguazu. We catch a jet boat to the and wander the dramatic walkways around them. A fitting way to end this exciting motorcycle ride of Brazil.

Address
Compass Expeditions 62 Cowans Drive
Dales Creek,, Victoria
3341 Australia
Website(s):
Testimonials (2)
Reviewer:

James,

located in

Australia

I wanted to send a quite note to all the Compass Team to say thanks. I thoroughly enjoyed the tour and sincerely appreciate the efforts of Leo, Tarvo and Andy. These guys really went the extra step in ensuring that everything went smoothly on the trip. Thanks also to all those who assisted in organising the tour, it really was as good as I hoped it would be.
I hope to able to do another tour with Compass in the future but will need some time for funds and annual leave to recuperate!

Thanks again

5

Reviewer:

Chris and Glynis,

located in

Australia

What an amazing tour. Given that neither of us have done more than farm track and car park gravel before, to say it was hard work was an understatement, but with leo's guidance, a real learning experience. Leo, was awesome. Lots of knowledge, very friendly, always smiling, great sense of humour, first class person. Tavo could not do enough to please everyone, what a great guy. Andy, tried so hard to please, very friendly guy a real asset to the team. As for the Compass organisation - wow. Nothing was not thought of, every little detail was covered. The support & backup were first class & I doubt could not be bettered. As for the locations & scenery! Patagonia was always somewhere as a young rock climber I always wanted to come to but never got the chance, now I have seen the best of it with Compass, it has gone way beyond my expectations, a wonderful & enchanting place.

This trip has inspired us to do more. We will be riding with you again for sure, now we have coped with some tough terrain.

Thankyou again for one, if not THE best experience of a life time

5
Leave a comment using Facebook
This operator has not posted any deals at this time.
Prominent affiliations & awards
3 most popular Trips (out of 10 total)
Rio Airport, Rio de Janeiro, Brazil for 27 Days • from $9,990* per person

Operator: Compass Expeditions

Offered July: This is an extraordinary ride that takes us from the shores of the Atlantic at Rio to the high plateau of the Altiplano and onto across deserts to the wonderfully ramshackle city of La Paz. From… more

| | |
| --- | --- |
| Exertion level: | 3/7 |
| Accommodation: | Luxury |
| Max group size: | 12 people |
| Must form own group? | No |

Melbourne Airport, Victoria, Australia for 17 Days • from $2,790* per person

Operator: Compass Expeditions

Offered August: Australia, a country renowned for its ancient culture, beauty and diversity of our natural environment, this ride encompasses lush forests, wild rivers, ancient mountains, magnificent coastlines and utterly stunning wilderness. The ride takes in the world… more

| | |
| --- | --- |
| Exertion level: | 3/7 |
| Accommodation: | Comfort |
| Max group size: | 12 people |
| Must form own group? | No |

Lima Airport, Lima, Peru for 15 Days • from $5,990* per person

Operator: Compass Expeditions

Offered July, August: This is the Peru that you have always heard about. The stunning lost city of Machu Picchu, the archaeological treasure trove that is Cusco to the mysterious "riddle in the desert" of the Nazca Lines. We… more

| | |
| --- | --- |
| Exertion level: | 3/7 |
| Accommodation: | Comfort |
| Max group size: | 12 people |
| Must form own group? | No |
Is Compass Expeditions your company? Register to get access.
You can get access to the Trips listed on TravelDragon, allowing you to add/edit your products. Register as a provider if you'd like to edit these Trips and become a member of TravelDragon.