Spirit Journeys Worldwide
In business since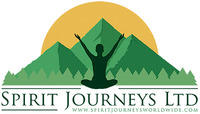 Spirit Journeys Ltd is an ATOL registered travel agency based in Inverness Scotland who also act as a DMC (Destination Management Company) for services in Scotland. Thanks to our love of travel and breadth of experience, we are recognized by our clients as a unique and devoted team. We organize small group tours in order to give our clients full attention and best quality organization. What makes us different from others? Our energy and readiness to listen to your ideas and needs and make your dreams come true. For more than 30 years, we have organized rare journeys and still do it with the same enthusiasm.
We offer you a wide palette of exciting journeys – cultural, trekking, yoga retreats, juice retreats, wildlife, and tailor made journeys. All with one aim – to bring your body, mind and soul into harmony.
Whether you need an adrenaline booster or pilgrimage route, we can create and organize your perfect match.
Address
SJ Travel Centre Unit 3 Fairways Retail Park
Inverness, Scotland
IV2 6AA United Kinngdom
Website(s):
Leave a comment using Facebook
This operator has not posted any deals at this time.
Other affiliations & awards
Travel Trust Association Company is ATOL protected
Our commitment to sustainable travel
Spirit Journeys worldwide is an expert at creating itineraries which create memories that last a lifetime. We pride ourselves on the authenticity of our holidays. As a company that cares for our clients we are also trying to be responsible and respectful to our local hosts. Tourism can have both an exceptionally positive and potentially negative impact on local communities. Positive factors are obvious: employment, revitalisation of old customs and tradition, economical and social growth. But unguided and mass tourism can provoke many bed influences such as over-development, destruction of environments and in cultural misunderstandings and mistrust. We in Spirit Journeys Worldwide want to to make travel sustainable for the long term, thus we encourage local communities to take part in designing and operating our holidays. One of our aims is to develop long-term relationships with our partners overseas so that the economic benefit is ongoing. We also provide financial support for economic, social or environmental projects that will benefit the local communities. Our aim is not only to help local community but also to educate and visualise to our customers to act in a socially responsible way. We will attempt to impart an insight and understanding of the host culture and community to our clients so that they can gain more from visiting them. All our travellers who book through our website receive information on the destination prior to their trips, to understand and respect the culture and environment of the host destination. Sustainable development, protection and conservation are most important goals of our company. We are doing our best to transfer our knowledge to others so we could together act responsibly in preserving the planet.
Ecological/Environmental Impact
Spirit Journeys Worldwide is very environmentally conscious and aware of its footprint. We are putting all our efforts to educate our travelers to be aware of their impact to the ecosystems and to act responsible.
Our correspondence and promotion is carried out via the Internet and email, minimizing the amount of paper. We offer paper free brochures. All tour details are available in full online and in PDF form. We also use hotels that have a environmental responsibility program in place.
Excursions and attractions in which captive wildlife is held are not offered, except for properly regulated activities in compliance with local, national and international low. Any disturbance of natural ecosystem is minimised. Respecting the environment (ie. not wasting water, littering or destruction of the environment etc.) is considered standard practice, and anyone who did not follow these basic rules would not be welcome on any of our tours. We offer full advice and guidance specific to each project, to each and every of our participants.
Sociological Impact
Our tours are designed to show and preserve local culture and tradition. During our active tours, we include at least 1 local visit daily whether it is stone mason school, local gallery, wine cellar, olive oil production, lavender oil production or similar.

On our culinary trips we are cooperating mostly with local farms, restaurants, who prepare home made products and serve to our guests. On this tours it is possible to taste ancient specialties, see unique sites (old stone olive press, wine cellars) and hear "special "stories which cannot be found and seen in most of restaurants.

All of our travellers are provided with detailed pre departure support, codes of conduct and in country information, and strongly encouraged to get involved in the local culture and society.
Economic Impact
We work with charities from around the world at no charge to them. We add zero commission to any of project fees paid directly to the project themselves. Here is an example of cherity communitiy that we work with: http://www.birchwoodhighland.org.uk/events/2017/4/1/trek
All of our projects are run by local companies who employ local staff and contribute to the local economy. Each organisations has been carefully and personally chosen. We do employ local guides who are professional, multilingual and knowledgeable about areas where they are guiding.
Here's the list of guides and agencies we are working with:
http://www.travelworldexperiences.com/aboutus.html
When we create our tours, we book only local hotels in order to take part in the economical improvement of these tourist destinations. Before booking, we always check if hotels are taking care of their environment ( if they have policies for recycling, minimizing energy, etc.).
Here is example of hotels that we use: http://www.welcomheritagehotels.in/about.html. We also suport Indian heritage hotels associacion (http://indianheritagehotels.com/restoration.asp) by booking only hotels that are part of this organization.
Spirit Journeys Worldwide supports local social projects. In order to suggest our clients to visit certain local projects, we put them in our itineraries. The following tour is one of the examples of our responsible tourism concept: https://www.spiritjourneysworldwide.com/tours/cambodia-luxury-wellness-retreat/
3 most popular Trips (out of 4 total)
United Kingdom for 10 Days • from £2,179* per person

Operator: Spirit Journeys Worldwide

Offered Year-round: A land of towering mountains, thick forests and woods, picture book lakesides, 'out of this world' landscapes. A land of bards, famous poets, writers, from Tobias Smollett, Robert Burns, James Boswell, Sir Arthur Conan Doyle to… more

| | |
| --- | --- |
| Exertion level: | 3/7 |
| Lodging: | Retreat |
| Accommodation: | Luxury |
| Max group size: | 8 people |
| Must form your own group? | No |

Vietnam for 10 Days • from £1,799* per person

Operator: Spirit Journeys Worldwide

Offered Year-round: Have you ever tasted 'Banh', 'nuoc cham' or 'goi'? Come with us on a special culinary tour to Vietnam. Meet Vietnamese distinctive cuisine as well as the charms of its most striking cities.This unforgettable tour is… more

| | |
| --- | --- |
| Exertion level: | 2/7 |
| Lodging: | Retreat |
| Accommodation: | Boutique |
| Max group size: | 8 people |
| Must form your own group? | No |

Indonesia for 8 Days • from £949* per person

Operator: Spirit Journeys Worldwide

Offered Year-round: Bali is an Indonesian island, well known in the entire world for its natural beauties. Our Bali tour explores its unique culture, beautiful panorama, rice paddies, jungles, long sandy beaches, warm water and friendly people. But,… more

| | |
| --- | --- |
| Exertion level: | 4/7 |
| Lodging: | Retreat |
| Accommodation: | Luxury |
| Max group size: | 8 people |
| Must form your own group? | No |
Is Spirit Journeys Worldwide your company? Register to get access.
You can get access to the Trips listed on TravelDragon, allowing you to add/edit your products. Register to get access if you'd like to add or edit Trips for Spirit Journeys Worldwide .