In business since 2000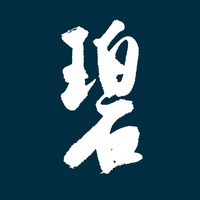 WildChina WildChina is a premium, sustainable travel company based in Beijing. Started in 2000 by Mei Zhang, a native of Yunnan Province and a Harvard MBA, WildChina offers distinctive, ecologically sensitive journeys to all corners of China. WildChina creates bespoke trips highlighted by rich personal interactions and superior access to experts and venues. We cater to an exclusive and sophisticated clientele interested in exploring the real China behind the world-beating factories. At WildChina, adventure and luxury are synonymous, meaning that we bring comfort to a truly distinctive experience. We plan every trip with the knowledge that our guests expect the highest quality of service and pride ourselves on our meticulous attention to detail. Whether interested in seeing an untouched landscape, or exploring another side of Shanghai, WildChina's journeys will undoubtedly allow you to Experience China Differently!
Address
Beijing,
China
Website(s):
Prominent affiliations & awards
The International Ecotourism Society
Adventure Travel Trade Association
Other affiliations & awards
Meeting Professionals International (MPI), PURE Life Experiences Selected Supplier, Tiger Alliance
Our commitment to sustainable travel
At WildChina, we believe in offering our clients journeys that emphasize community interaction, provide rich cultural experiences and support cultural and environmental preservation.
To these ends, we bring travelers to rural communities across China, where we help generate economic benefits for host communities by hiring locally and visiting local shops and restaurants. We take travelers into local people's homes for intimate peeks into their lives, such as how yak butter is made and how homes are prepared for the coming winter. WildChina believes such interactions give travelers a meaningful and personal understanding of what life is like in China, thereby deepening their understanding of China's broader socioeconomic and environmental successes and challenges.
WildChina also encourage travelers to give back to the communities they visit, such as by teaching English to local students; donating books, stationery or school supplies to our "WildLibrary" in a village school; providing a village with running water; spending time with children in an orphanage; or financially supporting longer-term projects like renovating a village square.
We also hold extensive training sessions for the local partners, guides and villages we work with, which aim not only to teach people how to operate sustainable travel programs, but also to help them understand the importance of cultural and environmental preservation. To reduce the environmental impact of our travels, we reduce, reuse and recycle in our office and on our trips; we avoid using plastic bags and try to minimize the use of other disposables. We also train our staff and guides in responsible outdoor practices, such as Leave No Trace.