Epicurean Ways
In business since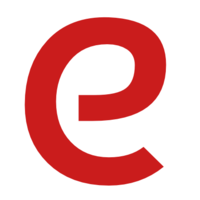 We believe that Spain has some of the best food on the planet. The cooking alone, both traditional and the cocina de vanguardia–the new cuisine born out of an impulse to modernize in the kitchen–makes Spain a gastronome's ideal territory to explore. This is due in part to the diversity of the regional cuisines, in part to Spain's outstanding artisanal foods and amazingly fresh products, and in part to a certain resistance to abandoning the old ways. Traditional Spanish cooking, with techniques and recipes going back to Roman, Moorish and medieval Spain, survives amidst a modernizing frenzy. This collective preservation of a culinary heritage, and the simultaneous establishment of an ultra-modern culinary movement, make Spanish food not only some of the best food on the planet, but also some of the most exciting.
We are long-time students of Spain and everything culinary and vine-related. We derive great pleasure from sharing that knowledge with you and, more importantly, in arranging culinary and wine-focused trips that take you to the well known and to the off-the-beaten-track places that make up culinary Spain. Our personal connections with Spanish chefs and winemakers, artisanal food producers and food and wine specialists are second to none.
Our goal at Epicurean Ways is for you to experience the cuisines and the wines of Spain in their natural context. The chefs and winemakers, food producers and gastronomy experts that work with us are a vital part of your experience in Spain. You will be in the company of artists of the stove and the vine who are passionate about Spanish culinary products and traditions. With the meal or the glass of wine they share a story, one that connects the food to the land and family and tradition, and to other meals…
The regions of Spain differ one from the other in historical background, geography, language, and often in the cuisine and in the products used in the kitchen. A gourmet exploration of Spain may focus on one region, or it may acquaint you with two or three regions. You will explore kitchens, markets, olive oil mills, vineyards, and restaurants. You will cook with renowned chefs, taste Spanish wines, visit wineries with the owners and winemakers, and discover the ingredients and flavors of Spanish cuisines. We take you off the beaten track to places where innovative winemaking methods pose a counterpoint to traditional regional cuisines, where avant-garde cuisines are created in 15th-century stone houses. Whether it's a behind-the-kitchen-door cooking class with a renowned chef, a bodega tour with the vintner, a visit to an olive oil mill or a private tapas tour, you will find authentic traditional Spanish cuisine.
Address
714 Graves Street
Charlottesville, Virginia
22902 USA
Website(s):
Testimonials (3)
Reviewer:

Carl

located in

NYC

,

San Sebastian's charm and having eaten at Etxebarri that day definitely made a positive impression. Everything was wonderful and perfect. Gabriella was a delight, generous, and so well connected.  Thank you so much for such a fantastic trip.  We could not have done it without you and Gabriella, and everyone else involved with the tour.
–Carl, NYC

5

Reviewer:

Deborah

located in

Indiana

Just returned from a fabulous trip to Spain. Thanks to Jane and her superb connections with great tour guides, my husband and I enjoyed a trip of a lifetime! We visited 7 wineries, learned much about Spanish wines, history (including my Sephardic Jewish ancestory) and culture and ate delicious food. The arrangements and accomodations were perfect. Will go back, hopefully soon!
–Deborah, Indiana

5

Reviewer:

Manuel, Viridian Farms

located in

Oregon

I just wanted to let you know how delighted we were with our cooking class in San Sebastian. Chef Haritz did an incredible job of exposing us to what San Sebastian has to offer on a deeper, market-driven level—and made our day with him at the market and cooking class the highlight of our trip. 

By introducing us to various fish mongers, farmers, produce importers, and specialty food shopkeepers, we gained a greater understanding of how Donosti chefs acquire the raw products for their culinary creations. Later, the dishes we prepared during our cooking class were inspired by what we selected at the market in the morning—improvised and truly driven by what was fresh and in season. His friendliness, professionalism, culinary knowledge, and sincere enthusiasm in helping us learn about gastronomy in San Sebastian were outstanding.

We typically shy away from organized tours, but we were so impressed with our Epicurean Ways experience that we will definitely "travel" with you again whenever we go to Spain.

–Manuel, Viridian Farms, Oregon

5
Leave a comment using Facebook
This operator has not posted any deals at this time.
3 most popular Trips (out of 8 total)
(Sorry, the provider has not posted a picture for this one.)

Madremanya Airport, España for 6 Days • from $2,400* per person

Operator: Epicurean Ways

Offered Year-round: Essential GironaDiscover traditional and avant-garde cuisine in Spain."It's not an accident that the most exciting contemporary cuisine in Spain is coming out of Catalonia." – Colman Andrews, cofounder of Saveur magazine and author ofCatalan CuisineTravel in Spain's leading gastronomic… more

| | |
| --- | --- |
| Exertion level: | 3/7 |
| Accommodation: | Boutique |
| Max group size: | 16 people |
| Must form your own group? | Yes (custom departure). Price based on group size. |

Madrid airport, Spain for 7 Days • from $2,000* per person

Operator: Epicurean Ways

Offered Year-round: Explore Madrid and Historic CastileExperience the epicurean side of Madrid by tasting traditional and avant-garde tapas and by cooking with a professional Spanish chef. Explore classic Aranjuez, known for its spring harvests of strawberries and asparagus… more

| | |
| --- | --- |
| Exertion level: | 3/7 |
| Accommodation: | Boutique |
| Max group size: | 16 people |
| Must form your own group? | Yes (custom departure). Price based on group size. |

Seville, Spain for 8 Days • from $2,400* per person

Operator: Epicurean Ways

Offered Year-round: Tasting Spanish TraditionsInterested in tapas – the real thing? Would you love an in-depth tapas tour in Sevilla and a private cooking class with a renowned Spanish chef? Do you want to taste aged Sherry right… more

| | |
| --- | --- |
| Exertion level: | 3/7 |
| Accommodation: | Boutique |
| Max group size: | 16 people |
| Must form your own group? | Yes (custom departure). Price based on group size. |
Is Epicurean Ways your company? Register to get access.
You can get access to the Trips listed on TravelDragon, allowing you to add/edit your products. Register to get access if you'd like to add or edit Trips for Epicurean Ways.