Karma Quest
In business since 2008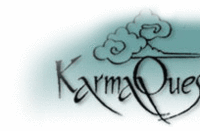 Traveling with KarmaQuest is much more than a holiday adventure. It is experiencing a new culture and way of life from the inside out. It is helping to conserve the natural environment, endangered wildlife, and our world's rich cultural heritage by supporting conservation and sustainable tourism. It is about learning from studied and local experts in the field and on location.

KarmaQuest specializes in Custom Designed trips and Travel Consultations, helping you plan a one-of-a-kind travel experience. We operate a wide range of trips, from treks and mountaineering expeditions to cultural tours and educational programs. We are expert in Himalayan trekking, overland Tibet caravans, horse-back trips in Central Asia, and special interest tours to Central, South and SouthEast Asia. Please look inside at our scheduled trips, and see some of our favorites highlighted below. Or share your dream destination with us, and we'll be happy to design an itinerary to suit your own time schedule, interests and abilities.

KarmaQuest is dedicated to providing travelers with an insightful and interactive learning experience that respects local peoples and cultures, while contributing to the betterment of host communities, and protecting the natural environment. KarmaQuest trips visit places where Wendy and Karma Lama have worked, with people they personally know and trust. A portion of the profits from KarmaQuest trips goes toward helping our partners carry out Conservation and Community Service Activities.
Address
699 Spindrift Way, Half Moon Bay
California,
94019 USA
Website(s):
Leave a comment using Facebook
This operator has not posted any deals at this time.
Prominent affiliations & awards
The International Ecotourism Society
Ecological/Environmental Impact
Wanglang Reserve contains some of the last remaining primary forests in Sichuan Province, towering fir and cedar trees up to 5-600 years old. The Reserve's steep-sided valleys (elevations range from 2,300 to 4,980 m/7,500 to 16,300 ft), rimmed by craggy, snow-topped granite summits, support forests of mixed spruce, fir,
larch, pines, red and white birch, cedar, and rhododendrons, with undergrowth of ferns, bamboo, and shrubs.

Meadows abound with grasses and seasonal flowers including varieties of wild roses, primula, gentians, peony, dandelion, mock orange, chokeberry, chrysanthemum, etc. Up to 40 varieties of Rhododendron are found, at their peak of bloom in April to June. Altogether, plants of 97 families, 196 genus, and 615 species are found in the area. Many varieties of wild mushrooms, medicinal herbs and wild vegetables have been identified, some with economic value. Wanglang has one of the highest numbers of mushroom varieties of anywhere in China.

Wanglang is engaged in an experiment in ecotourism development. Working with World Wildlife Fund (WWF), advised by Trip Leader Wendy Brewer Lama, Wanglang hosts a small number of ecotourists and guides them in search of traces of the Giant Panda. Visitors' stays at the Reserve help generate funds for Panda conservation.

Just outside Wanglang – named as "place for grazing sheep" – reside the Baima people, traditionally livestock herders and more recently living off timber resources. Since the banning of timber harvesting several years ago, the Baima have begun hosting international ecotourists and domestic cultural visitors to their large, ornate wooden homes. Their distinctive colorful dress, hand-made felt hat with a white cock feather, and love of song and dance enrich the visitor's experience.

With assistance from WWF and Wanglang Reserve, Baima villagers have now taken up tourism as an alternative livelihood to logging (which was banned by government). Ecotourism raises village awareness about the value of Panda conservation, and of maintaining their cultural heritage. Villagers host tourists in traditional home-stays, and perform elaborate group dances, representing their spiritual beliefs and legends.
3 most popular Trips (out of 14 total)
Delhi, India for 20 Days • from $3,900* per person

Operator: Karma Quest

Offered October: Each winter a flock of endangered Black Necked Cranes fly over the Himalaya from Tibet to winter in the marshy meadows of Phobjikha Valley, Bhutan. There, villagers welcome the cranes' arrival as an auspicious sign and… more

| | |
| --- | --- |
| Exertion level: | 3/7 |
| Accommodation: | Comfort |
| Max group size: | 15 people |
| Must form your own group? | No |

Bishkek, Kyrgyzstan for 20 Days • from $3,050* per room

Operator: Karma Quest

Offered July: The Central Asian Republic of Kyrgyzstan offers some of the finest trekking in the world, combining spectacular mountain scenery with the fascinating lifestyle of the nomad herders. Every summer the Kyrgyz people drive their livestock to… more

| | |
| --- | --- |
| Exertion level: | 3/7 |
| Accommodation: | Comfort |
| Max group size: | 15 people |
| Must form your own group? | No |

Delhi, India for 15 Days • from $2,750* per person

Operator: Karma Quest

Offered December: KarmaQuest has specially designed this journey to Darjeeling and Sikkim to give you a taste of daily life in a Himalayan kingdom. A highlight of the trip will be staying on Karma Lama's family farm house… more

| | |
| --- | --- |
| Exertion level: | 3/7 |
| Accommodation: | Comfort |
| Max group size: | 15 people |
| Must form your own group? | No |
Is Karma Quest your company? Register to get access.
You can get access to the Trips listed on TravelDragon, allowing you to add/edit your products. Register as a provider if you'd like to edit these Trips and become a member of TravelDragon.