Bredeson Outdoor Adventures
In business since 2000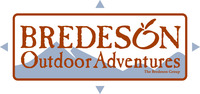 Welcome to Bredeson Outdoor Adventures! We specialize in culturally oriented, guided and self-guided hiking, snowshoeing and cross country skiing trips in North America and Europe. Our trips range from rambles to challenging multi-day treks. Our passion lies in providing hidden, authentic and fun experiences with a large dose of creature comforts and great attention to detail. In addition to our calendar of public trips, we serve repeat and new customers with private trips that we plan and lead each year for coed and "girlfriend" groups and multi-generational family groups. Founder and Chief Adventure Officer Deborah Lewis combines her experience living abroad, knowledge of foreign languages and 30 years as a trip leader in Europe and the U.S. with an understanding of the high service requirements of her clientele. She personally guides many of her trips, often with the co-leadership of a local guide. Our family trips have evolved from our personal experience taking our children on hikng trips to Europe and Vermont. Deborah prides herself on her ability to listen to her guests' spoken and unspoken needs, and to make adventure travel safe and fun for kids of all ages. We hope you'll join us on the historic paths of Europe and North America.


Address
14 Cliffview Drive
Norwalk, CT
06850 USA
Website(s):
Testimonials (3)
Reviewer:

Kate Johnson

located in

Norwalk

,

Connecticut

USA

"Our trip to Cinque Terre was the best trip we have ever taken. The beauty of the location was certainly a factor, but, in retrospect,Deb organized and designed a week that far exceeded our expectations. Once we became part of the trip, we immediately began to receive pertinent information-"walk,bike,lift weights every day"-not quite, but she was getting us in shape for the trip that lay ahead.The detailed list of items that we would need was given to us with plenty of time to acquire them.The itinerary provided us an exact time table from landing in Europe to heading back out. Where and when we would be staying, eating, hiking, railroading,ferrying, having options-nothing was missed. Deb's attention to every detail of the organization and flow was flawless. Beyond that, Deb's knowledge of the area and her sense of humor -we would follow her anywhere. With enormous appreciation." Guided CInque Terre hiking trip


5

Reviewer:

Steve Ruggiero

located in

Bainbridge Island

,

Washington

USA

"Thank you again for your wonderful assistance and guidance before, during and after our trip through the Alps this summer. Your detailed and hands on knowledge of the locales, suitability of the intended hikes for our family and an understanding of our exact requirements were spot on. With two little boys in tow and an ambitious schedule spread out over three areas in two weeks, we needed to have the details in hand with no worries. You gave us not only what we asked for but also suitable alternatives to be able to make decisions on the fly if schedules, enthusiasm or weather changed. Your ability to listen and then tailor an appropriate schedule is the mark of a true professional who enjoys what they do. Your passion for it shows and we would have no hesitation to use your services in the future or happily endorse your services to others." Self-guided family trip in Chamonix, Zermatt and Wengen (French and Swiss Alps)




5

Reviewer:

Mary Pepper

located in

Ames

,

Iowa

USA

The gals were all absolutely delighted with the trip. I think you just blew their minds with the places you chose and the level of professionalism you displayed as our guide. We would all go anywhere you would like and I am anxious to plan more trips with you...I feel certain other of my friends and friends of all the Leaf Ladies are going to be anxious to join any trip in which you are involved as our guide/friend. I am so thankful I had the good fortune to travel with you and you were willing to take us on. You listened to what I wanted for the group and were so attentive to the needs of all of us. We got to see what the true Vermont is like through the eyes of someone who really loves it. It couldn't have been better. I heard from talking with others at the airports that they felt the same and we all really thank you for it." Guided Vermont hiking trip


5
Leave a comment using Facebook
This operator has not posted any deals at this time.
Prominent affiliations & awards
Adventure Travel Trade Association
3 most popular Trips (out of 9 total)
Cortina d'Ampezzo Airport, Italy for 8 Days • from $2,950* per person

Operator: Bredeson Outdoor Adventures

Offered August: In this guided trip you visit some of the most incredible areas in the Dolomites on foot. We take the best of this fairy-tale setting -- incredible scenery, gorgeous hotels and a wonderful rifugio (mountain inn… 2 testimonials & more

| | |
| --- | --- |
| Exertion level: | 5/7 |
| Accommodation: | Comfort |
| Max group size: | 10 people |
| Must form your own group? | No |

Chamonix Airport, France for 8 Days • from $2,925* per person

Operator: Bredeson Outdoor Adventures

Offered June-September: The Tour du Mont Blanc (or TMB), a circuit hike around Mont Blanc, western Europe's highest mountain at almost 16 thousand feet, is one of the world's classic hikes. In this circuit we spend each night… 1 testimonial & more

| | |
| --- | --- |
| Exertion level: | 6/7 |
| Accommodation: | Comfort |
| Max group size: | 10 people |
| Must form your own group? | No |

Portland International Airport, Portland, OR, United States for 8 Days • from $2,900* per person

Operator: Bredeson Outdoor Adventures

Offered May-October: Join Bredeson Outdoor Adventures on a guided hiking adventure "Down East" along Maine's coast. When ships sailed from Boston to ports in Maine, which were to the east, the wind was at their backs, so they… 2 testimonials & more

| | |
| --- | --- |
| Exertion level: | 5/7 |
| Accommodation: | Comfort |
| Max group size: | 10 people |
| Must form your own group? | No |
Is Bredeson Outdoor Adventures your company? Register to get access.
You can get access to the Trips listed on TravelDragon, allowing you to add/edit your products. Register to get access if you'd like to add or edit Trips for Bredeson Outdoor Adventures.