In business since 2008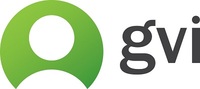 GVI was formed in 1998 to provide support to international charities, non-profits and governmental agencies through volunteering opportunities, internship programs and direct funding. GVI is a recognized leader in international volunteering and has sent over 10,000 volunteers overseas to aid critical environmental and humanitarian programs. We work hand in hand with local communities, international and local charities and governmental organizations to ensure the long term sustainability of all our programs. GVI's in country staff are highly qualified professionals ensuring your placement is safe, fun and beneficial to all concerned.
Address
66 Long Wharf Suite 562 S
Boston , MA
02110 USA
Website(s):
Testimonials (3)
Reviewer:

Carolyn

located in

United States

I've been to Guatemala 3 times now, with GVI--and I'll go back. I've tutored English, taught Fifth graders in Spanish, and built stoves. Each volunteer stint has been amazing. I entered in to worlds so different from mine at home. The children, the families, the host families, the other volunteers were all amazing each time I have gone. Everyone gives their all, works and plays together. I'm over 60 and though most of the volunteers are a lot younger, the sense of community was great. I would recommend this to anyone looking for a meaningful way to dig in deep and give, while gaining so much more than you give. Can't wait to go again and see the kids in the schools, the families, GVI staff, and meet a new group of volunteers.

Reviewer:

Haley

located in

United Kingdom

I can't believe it's been a month since I returned from my 10 weeks in South Africa. I had the most incredible time working at the Ikhayalethemba Sanctuary and can't wait to go back! The children are incredible, and I can't even begin to explain how amazing the program was. I spent my entire year volunteering around the world. I was initially working with a different program which was very cheap and it showed. I didn't realize until I started with GVI how much I was missing in my other programs. While GVI does initially seem a little pricey, you really see where your money goes. I wouldn't have it spent any other way. I felt so safe, happy, and stress-free during my entire 10 months in Cape Town. Unfortunately, all volunteer programs don't have that luxury. So, I just want to thank GVI for asking for the money necessary to do the amazing things they are doing for our world and for the people who want to volunteer to make it better! I can't wait to be a part of it again very soon!


Reviewer:

Lisa

located in

United States

Volunteering with GVI was definitely one of the most incredible experiences of my life! I spent 10 weeks doing the Wildlife and Community Expedition in Kenya, and loved every bit of it! Before I left, the staff were very helpful over the phone and by email, and were quick to reply to any questions or concerns I had. Once I arrived in Kenya, the staff there were also super friendly and knowledgable, and really played a big part in making this whole experience wonderful. We got great training and I always felt confident going into the field. It didn't take long before the small village of Shimoni felt like home, with the kids greeting you with "Jambo!" and high-fives every time you went by. From teaching english at the primary schools and singing songs with fifty kindergarteners to teaching chicken farming to ex-poachers in Tsavo, every bit of the work we did was rewarding. Snorkelling the beautiful reefs of the Kisite-Mpunguti marine park was absolutely incredible and seeing a pod of bottle nose dolphins was always exciting. Days in the forest could be tough, but no day was ever boring, and you could always feel like you accomplished a lot at the end of the day. I really feel that GVI is making a difference in Shimoni and Mkwiro, and would do the expedition again without hesitation. I definitely recommend this project for anyone looking for an adventure and an amazing experience!
Ecological/Environmental Impact
GVI expeditions are run in a sustainable manner, with solar power, re-using rainwater, recycling and composting. This sets an example to local communities and the Expedition Members, who take home the message of environmental good practices, in terms of coral reef conservation and sustainable use of natural and manmade resources.
Sociological Impact
Without the physical presence of the volunteers, or the money generated through GVI invested into the projects, almost 1000 children would not receive the education they are receiving from the volunteers, nor would they receive fruit, school materials, food, celebrate birthdays, or even be at school. - Dominic Williams
Economic Impact
Between 45% and 85% of the Volunteer contribution goes directly to the project either by means of a financial contribution, investment in research equipment or project staffing. GVI has formed an international charitable trust to further its services to partner organizations.
Best Practices
GVI has teamed up with Climate Care to help repair the biggest environmental impact of our trips greenhouse gas emissions from air travel. Whenever GVI staff take a flight, the emissions from the travel will be offset through Climate Care, making our air travel climate neutral .